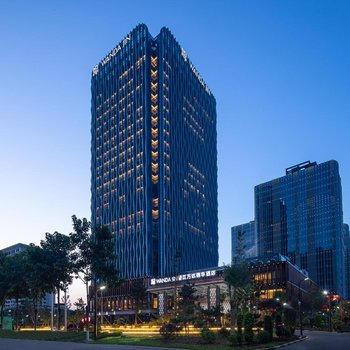 The Dingzhou Xiangjiang Wanda Jinhua Hotel is one of the newest hotels in Dingzhou, having opened in 2022.
Traveling to the hotel is easy with Dingzhou Railway Station located approximately 4km away and Shijiazhuang Zhengding International Airport roughly 54km away. There is no shortage of things to see in the area, with the Dingzhou Confucian Temple, Dingzhou Beilin and Zhongshan Han Tomb all nearby.
When guests have some time on their hands they can make use of the onsite facilities. Guests of this Dingzhou hotel can make use of the parking facilities.
According to our trusted guests, the facilities at this hotel are first-rate. This hotel is the usual choice for a large number of business travelers.